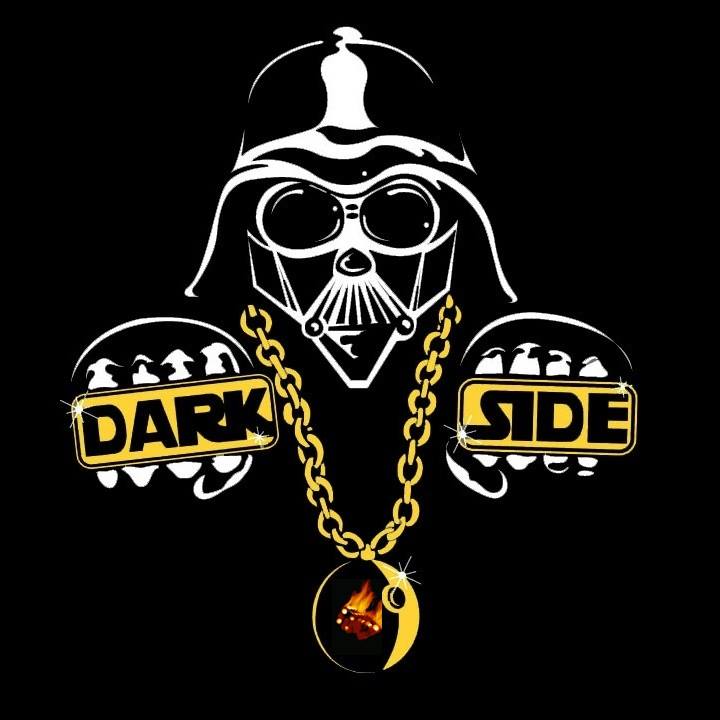 The Darksider's Ball
Las Vegas – September 13 – 15, 2019
The Long Awaited Axis Power Craps Darksider's Ball Seminar is just ahead – the weekend of September 13th in fabulous Las Vegas, Nevada. This is a rarely offered and highly anticipated "precision shooting from the don'ts" event that looks at dice control from the dark side. Let's face it. Since the seven is the EASIEST number on the dice to roll – why not just make it your friend? Over the course of the weekend we'll learn to do just that. Of course, that doesn't mean we're going to totally ignore the right side of the game. Let's face it – you have to be good at BOTH sides of the game if you want to win consistently – and one of the major aspects of winning is knowing WHEN to transition from the right side to the dark side and back again.
Once again I'm teaming up with one of the top Don't players around – Darthn8r – for this weekend's events. "Nate" is a fantastic all around dice controller and one of the best Don't strategists I've ever met. We'll kick the weekend off with a Friday night meet and greet where we'll put names and faces together and – if conditions merit – work in a little pre-seminar live casino play as well. Then on Saturday morning we'll gather at that secret South Vegas location with the million dollar view and get started on the basics of dice setting for both right way and wrong way play – AND – get those tosses tuned up so that you're on target when we hit the casinos later that afternoon.
We'll spend roughly 80% of the class on Wrong Way play and 20% on Right Way play. After all, this IS a Darksider's Ball weekend. Among the Don't topics on the agenda:
* Flat Bet DP/DC Tactics
* Lay Strategies for the Outside Numbers
* How to Dodge the Sheriff and the Deputy (7 / 11)
* Grind Strategies from the Best of the Best
* Straddling the Fence – Going Both Ways
* Progressions and Bigger Progressions
* Full Frontal Attacks
* The Dark Side Crap Between your Ears – AND the Shooter's Ears
On the Right Side of the game we'll talk about those transition moves and the indicators that suggest to you that it's time to make a move one way or another. And we'll also discuss:
* Bankroll and Buy In
* Money Management and Discipline
* The Best Bets and Why
* Betting Progressions and Regressions by the Number
* Visualization and the Mental Edge
Of course, we'll split this up into two half-day sessions and grab lunch at one of the local casinos around mid-day. Odds are that lunch will include a quick session before we head back to the practice table to critique the session and wrap up the day's training. And we'll wrap up the day with a "Mo' Sevens" contest – a twist on the usual "No Sevens" contest – where we'll see who can throw the MOST sevens in a designated number of throws. No doubt we'll have some sort of prize from the Heavy merchandise closet as well.
Saturday night in Vegas is prime Dark Side play time, so feel free to hook up and hit the tables with your classmates. Your coaches will be off their feet for the evening as we rest up for another full day on Sunday, so if you DO play Saturday night you might consider making it an early evening.
Sunday morning we'll reconvene at the private location for a quick review and one more turn around the table as we practice for our live sessions. We'll set aside plenty of time for questions and answers and get a final toss tune-up in before we head to the casinos for live play. Plans are to play a minimum of two live sessions. These sessions are planned for roughly one hour each. At the coaches discretion they may end earlier – or extend beyond one hour. If we extend any one session beyond 90 minutes then we'll consider that to be two sessions back-to-back. At the coaches discretion we may play additional sessions beyond the two hours planned. Decisions on session length and the number of sessions played will be made on the scene based on on-going results.
Each attendee will receive a complete set of handouts and manuals for the class. If you do not already have a copy of Heavy's Axis Power Craps Seminar on DVD we'll throw that in as well. Tuition shakes out as follows:
First time Axis Power Craps Students – $895. Enroll via PayPal at the following link:
https://www.paypal.com/cgi-bin/webscr?cmd=_s-xclick&hosted_button_id=XTL6GGBJXG6XS
Golden Touch Craps Alumni Students – Since GTC teaches a method similar to ours and we don't have to start your throw from scratch we offer you a $100 discount. Register for $795 at this link:
https://www.paypal.com/cgi-bin/webscr?cmd=_s-xclick&hosted_button_id=46Y3XU9G6EADS
Axis Power Craps Alumni Students – $595. Enroll via PayPal at the following link:
https://www.paypal.com/cgi-bin/webscr?cmd=_s-xclick&hosted_button_id=R7NY6M69ACRWS
Sorry – no additional alumni discounts available below this price.
This class WILL sell out so get your slot reserved EARLY if you plan to attend. See you in Vegas.
Craps is a game of streaks. Streaks of Point – Seven Out. Streaks of Point – Pass, and most often, choppy streaks where there is no dominant trend.  Recreational gamblers tend to believe strongly in streaks and trends, probably because in hindsight, this is when they've won most of...

Read more