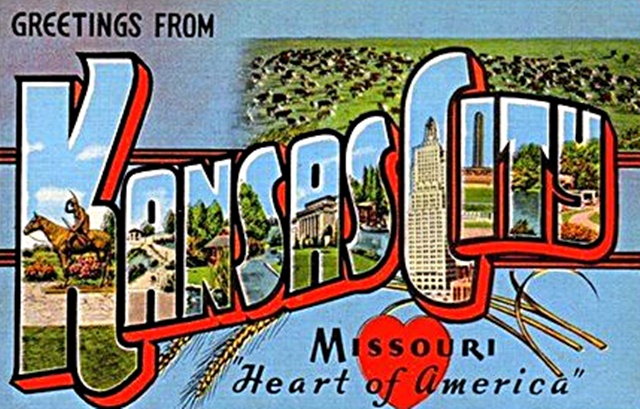 Heavy & Flea's
Kansas City Axis Power Craps Clinic
October 1 – 3, 2021
It's LAST CALL for the upcoming Kansas City Axis Power Craps Clinic – coming up just around the corner, the weekend of October 1st – 3rd!
This special "Pop-Up Class" with Heavy and his daughter "The Flea" will teach you the dice sets, grips, and tosses to help keep the dice on axis, pitching properly and kicking off signature/repeating numbers you need to win BIG. Then we'll work on betting strategies that capitalize on those numbers and help you get and keep the money!
This is the same great class we teach in Vegas, Biloxi, and other major markets around the country, but since it's a "Pop-Up Class" we're keeping the class size small and working without another pro coach. You'll have plenty of one-on-one and group times with me on my 12' Kansas City table, and since we don't have dealer school rental or assistant coach expenses we're able to shave $$$ off tuition costs, offering you a significant savings in the process.
We'll sort out some sort of casual "meet and greet" get together for Friday night – most likely a Dutch Treat affair either at one of the casinos or at a local sports bar. Then on Saturday morning we'll crank up at 9AM at "The Flea's" digs in KC with about a half-hour of basic content coverage. Afterwards, we'll get right into toss drills on the table. Among the things we'll work on Saturday are:
Table Positions – stick left isn't the only spot in town!
Getting into a Good Stance based on your Body Type
Correct Dice Sets and how to get there Quickly!
Correct Grip for you based on the Physical Shape of your Hand.
Correct Toss for You – Depending on your Physical Stature and Ability.
Focus, Breath Control, and Landing Zone
Visualization and the Mental Edge
Basic Right Side Betting Progressions
Basic Dark Side Play
Money Management and Discipline
As always, we'll find plenty of Q&A time and time to toss in a few other perks as well!
Somewhere around mid-day we'll ask everyone to drop a few bucks in the kitty to cover the cost of a catered lunch. Then we'll get right back on the program, with an eye toward wrapping up the day's training by 5:30 or so. Not to worry. We're not going to be watching the clock. We'll wrap up when we've covered all of the material for the day.
After class everyone will be on their own to hook up and hit the casinos (not recommended after standing at the practice table all day) or just kick back and relax and enjoy some of Kansas City's other entertainment offerings for the night. Barbecue is always good in my book. Just don't ask me to eat Mexican food North of the Oklahoma border. Whatever you do, get a good night's rest if you're planning to come back for Sunday morning's Advanced Betting Strategy Session because that's where we really show you how to Get the Money.
Once again, we'll crank up at Flea's place at 9AM, and strange as it may seem, we'll start off with about a fifteen-minute review of what I covered in the first half hour of Saturday's class. Why? Because it's one of the most important things I cover all weekend and most people don't get it the first time! After that we get right down to betting strategies, with the class about a 60/20/20 mix of Right Side/Dark Side/Hybrid Strategies. What? You say you don't play the Don'ts? Then you are guaranteed to lose at least 50% of the time at craps, and more realistically close to 60% of the time. You hardcore Right-Side players – sorry, it's just the math of the game. If more players understood that the casinos would have to eliminate craps as we know it!
It's a big list, but here are some of the strategies we're planning to discuss:
Basic Place to Come Strategy
Heavy's Heat-seeker Strategy
Wizard's Green Chip Goldmine
Wizard's Black Chip Bonanza
Mad Professor's $204 Across Play
The Six and Eight Press in Pairs Progression
Heavy's Six and Eight Individual Power Press to Table Max Progression
Heavy's Four and Ten to Table Max Progression
Heavy's Five and Nine Vegas Style Progression
Parson's Five and Nine Mississippi Style Progression
Heavy's Favorite $15/$10 Don't Pass/Don't Come Play
John Patrick's Ricochet Lay/Don't Come Play
$41 No Four/Ten Hedge/Don't Come Play
Mad Professor's Choppy Table Short Leash on the Don'ts Play
Don't Pass with Continuous Don't Come Bets with Odds
Shootitall's One Hit – Can't Miss
Lay 'em All – Toss a Seven on the Come Out
There's enough on that list for a full day class, but we'll hit them fast and hard and provide handouts that cover them all so you can study them at home on your own. Bottom line – you'll walk away from this class with more, solid craps information than from any other craps seminar in the business – bar none. And because I'm doing it in Kansas City on my own table without another pro coach backing me up, I'm able to do it at a significant discount over my regular seminar prices.
The Saturday Dice Control Class pricing breaks down as follows:
If you are a First Time Axis Power Craps Student instead of paying the normal $995 (or $895 for affiliated alums or US military veterans) you can sign on for this class for the discounted price of just $829. Sign on at the following link:
https://www.paypal.com/cgi-bin/webscr?cmd=_s-xclick&hosted_button_id=CNTK8K9HKE2NJ
Our regular alumni students who have taken a class with us in the past normally pay a tuition of $699. If you have taken a class with me in the past and would like to join this class for a refresher, we'll discount that $150, to just $549. You can sign on at this link:
https://www.paypal.com/cgi-bin/webscr?cmd=_s-xclick&hosted_button_id=QADL4KQYY74ES
The above prices include includes an advanced copy of the original Axis Power Craps Seminar Video, the full Saturday class, and the seminar manual and all handout material.
The Sunday morning Advanced Betting Strategy Class pricing shapes up like this:
The Sunday morning Advanced Betting Strategy Class is normally priced at $359 per person. If you wish to sign up for the Betting Strategy Class ONLY you may do so at that price at this link:
https://www.paypal.com/cgi-bin/webscr?cmd=_s-xclick&hosted_button_id=65LQ5JYZ57B8G
Students who sign up for the Saturday Dice Control Seminar can sign up for the Sunday morning Advanced Betting Strategy Class at the Discounted Price of $289 at this link:
https://www.paypal.com/cgi-bin/webscr?cmd=_s-xclick&hosted_button_id=PUT8Y6WQX2F36
Note on Enrollment Limitations:
Due to the size limitations of this class I will not be accepting Golden Ticket students for this class. Likewise, I am not offering any Super Alum discounts or half-day tune-up sessions in Kansas City.
Note that due to space limitations and social distancing constraints all classes will be limited to a maximum of eight students with a target of six per class as our goal. 
As always, your tuition covers the cost of the seminar itself and all hand-out material. Attendees are on their own for transportation, meals, and accommodations. Remember, these events are intended to be instructional – educational weekends. While many players walk away from these events winners – there is no guarantee that you will win at any casino session. It's still gambling and you could lose. Don't gamble with money you cannot afford to lose.
This is a short-notice class.  Do not delay registering. Register now to guarantee your slot in this class.
See you at the tables in Kansas City!
During a live session at one of the craps clinics we did back in 2004, I was fortunate enough to get in on a hand tossed by a point-shooter. For those of you who may have missed out on my earlier discussions on this topic, a point shooter is...

Read more